Microsoft has introduced a new Microsoft Defender for Endpoint (MDE) feature in public preview to help organizations detect weaknesses affecting Android and iOS devices in their enterprise networks.
After enabling the new Mobile Network Protection feature on Android and iOS devices you want to monitor, the enterprise endpoint security platform will provide protection and notifications when it detects rogue Wi-Fi-related threats and rogue certificates (the primary attack vector for Wi-Fi networks).
Threats it can spot include rogue hardware such as Hak5 Wi-Fi Pineapple devices which both pen-testers and cybercriminals can use to capture data shared within the network.
MDE will also alert users to switch networks if it spots a suspicious or unsecured network and push notifications when it discovers open Wi-Fi networks.
While the feature is enabled by default on mobile devices, Microsoft also provides detailed info on configuring network protection on Android and iOS devices via the Microsoft Endpoint Manager Admin center.
"As the world continues to make sense of the digital transformation, networks are becoming increasingly complex and provide a unique avenue for nefarious activity if left unattended," the company said this week.
"To combat this, Microsoft offers a mobile network protection feature in Defender for Endpoint that helps organizations identify, assess, and remediate endpoint weaknesses with the help of robust threat intelligence."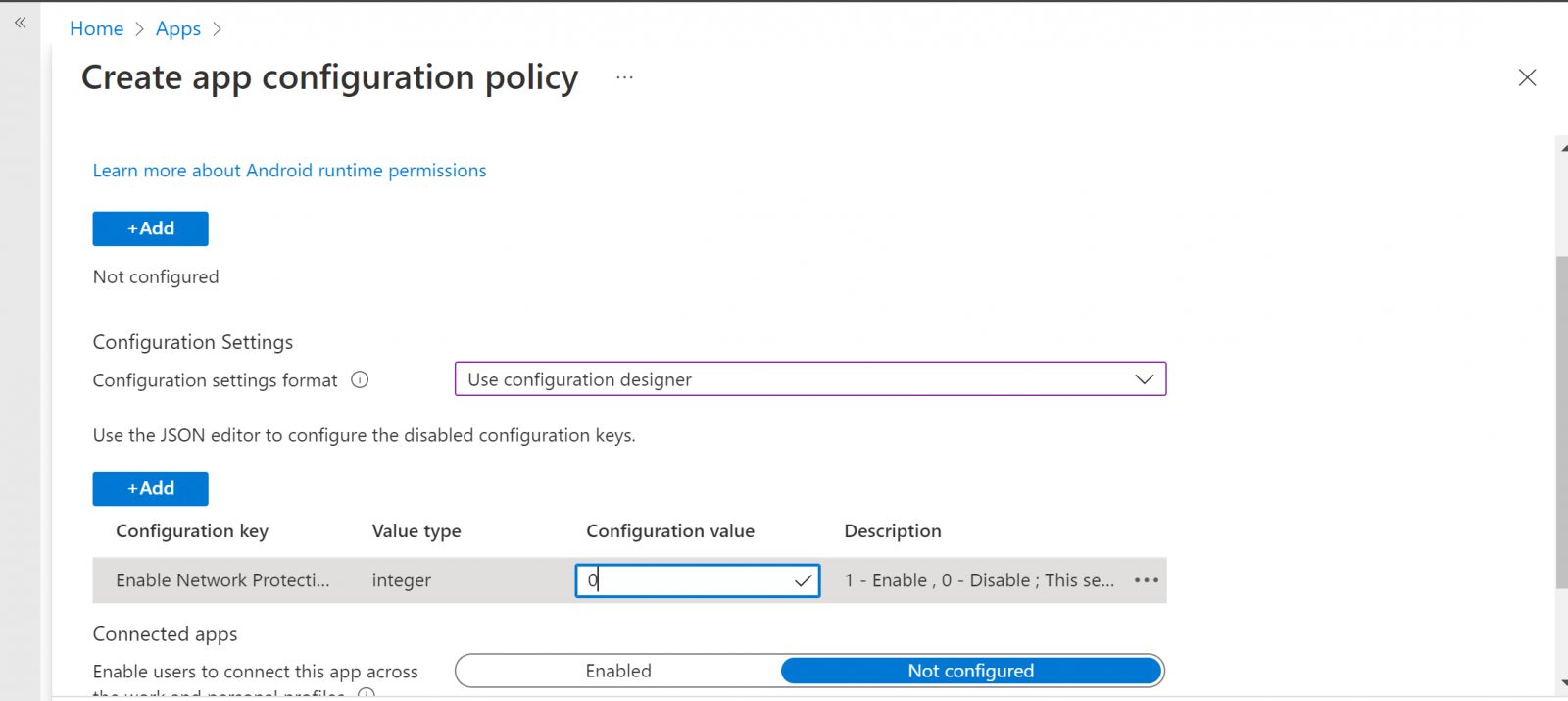 Cross-platform endpoint security platform
This is part of a broader effort to expand Defender for Endpoint's capabilities across all major platforms to allow security teams to defend network endpoints via a single, unified security solution.
In February, MDE on iOS was updated with zero-touch onboarding capability allowing admins to silently and automatically install Defender for Endpoint on enrolled devices.
One month later, Microsoft announced that threat and vulnerability management support for Android and iOS reached general availability in Microsoft Defender for Endpoint.
Android and iOS vulnerability management lets admins decrease mobile endpoints' surface attack and, in the process, increase their organization's resilience against incoming attacks.
"With this new cross-platform coverage, threat and vulnerability management capabilities now support all major device platforms across the organization – spanning workstations, servers, and mobile devices," Microsoft said.
Earlier this month, Redmond also said that a new MDE feature allows admins to "contain" unmanaged Windows devices on their network if they were compromised or are suspected to be compromised to block malware and attackers from abusing them to move laterally through the network.

Source :
https://www.bleepingcomputer.com/news/microsoft/microsoft-defender-adds-network-protection-for-android-ios-devices/